First things first, what is the Natchez Trace Parkway? This is a 444-mile-long route that starts in Natchez, Mississippi and goes across state lines to Nashville, Tennessee. This is an excellent route for bikers due to a number of reasons that we will present below.
It's safe
Commercial traffic is prohibited on this route and the maximum speed limit for automobiles is 50 mph. This means that traffic will be very light. You won't be seeing any type of big trucks or buses. The most frequent types of vehicles that you will see are cars, pickup trucks and motorcycles. The lack of heavy traffic makes this route very enjoyable for cyclists. You will probably see some RVs as well but nothing bigger than that. The low speed limit makes bikers feel safer. Any vehicle that goes beyond the limit risks a heavy fine if a park ranger spots it.
You won't even be seeing much motorized traffic until you reach the road between Tupelo and Jackson. In these areas commute traffic is very heavy. In rest, commuters are scattered along the way. In order to avoid the heavy traffic part, you can use a multi-use trail that goes parallel to the parkway. It's a lifesaver especially for people who are afraid of riding the bike in heavy traffic.
There actually are frequent signs that notify drivers to share the road with cyclists. If you encounter any troubles, rangers will assist you. All you have to do is call an emergency number. You will see it displayed periodically along the parkway. Use it with confidence if you have an accident, bike damage or if you encounter extreme weather conditions.
In addition to this, you don't have to worry about cross traffic. There are no stop signs or stop lights because access on and off the Trace is done via ramps that are perpendicular to the direction of the road. This means that drivers can't turn unless they stop beforehand. Only a few back roads don't have ramps but they have stop signs and are very lightly traveled.
It's worth it
The scenery is amazing. You won't be seeing utility poles and concrete buildings. Your eyes will be delighted by forests, creeks and farmland considering that more than 95% of the parkway goes through rural areas. You will see antebellum and Victorian houses, civil war battlefields and southern traditional towns. So, apart from the scenery and quiet provided by nature, you also see many historical sites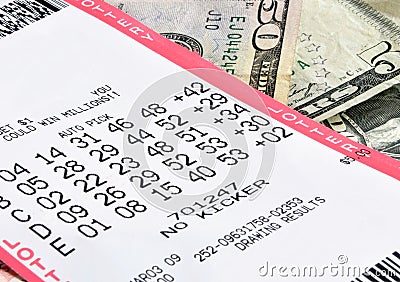 and/or architecture. There is no reason why you shouldn't try this Trace. There are restrooms every 20-30 miles and enough B&Bs to stop during the night.
A trip this long requires some cash for food and accommodation, not to mention that you need a quality bike designed for long trips. Wouldn't it be nice if you spent most of your time traveling around the world? This is the dream of many people but only few of them live long enough to experience it. Buy a lottery ticket at Euro Millions to get a shot at a worry free life. Here are some tips to win: https://www.euromillions-lotto.com/news-and-tips.